For those ready to make smart choices. With touchless faucets that save water and energy, are safe and hygienic - perfectly fit for public and private spaces. New integrated Bluetooth®
For those who appreciate sustainability. Faucets and showers that enable better living without sacrificing performance or design - responsibly made from the finest, most durable material.
For those who value the simple everyday moments. With a range of easy-to-use stylish faucets designed to bring comfort and safety to any kitchen.
Safe, durable, sustainable – and stylish – whatever your shower or faucet requirements, we've got you covered.


Cartridges, spouts, caps, sensors – whether you're upgrading a customer's bathroom or need to make a repair, we'll help you find the component you need. When you need it.
Our products are easy to install, always reliable, and designed to fit any setting – saving you time and costs on planning, and ensuring they meet every requirement.

HANSAACTIVEJET Digital hand shower
The award-winning HANSAACTIVEJET Digital hand shower is designed to help you save water – with little effort. The integrated display gives real-time feedback on your water and energy consumption. By connecting the shower to an app, it can revolutionize your relationship to water. HANSAACTIVEJET Digital – the smart choice for a better future.
Water Smart Living
Saying yes to Water Smart Living is saying yes to faucets and showers that will reduce our water and energy consumption. It's saying yes to SMART technology that will make our homes, schools, hospitals and public spaces safer, for the benefit of our health. It's saying yes to the choices that will enable us to create positive change for people – and the environment.
That's why we're saying yes to Water Smart Living.
According to a consumer survey*, a clear majority of almost 85% of people are expecting to have a touchless faucet in the public premises they visit. This sets high demands for decision makers to ensure people have safe and hygienic access to water in all spaces. According to the same consumer survey, almost half of the respondents would be interested in having a touchless faucet at their homes.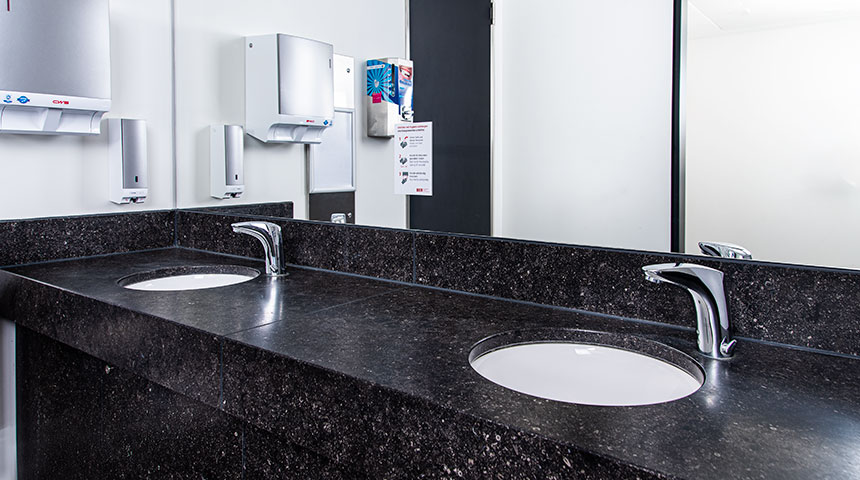 Smart installations are increasingly becoming prevalent features of modern public spaces. And educational institutions are no exception. Here's how to find the right faucets for schools and daycares.